Girl
The Fall/Winter 2022/23 collection fully embodies the emotions and that sort of sentimental revenge typical of the historical period we are experiencing.
At the center is the relationship between the individual, society and attention to the inner sphere where our desires, hopes and passions are born.
Natural shades predominate, softer and more refined, ranging from white to dusty gray to pink, which enhance the beauty through the various skin tones with the different shades of powder pink and the more amber shades.
it ranges from refined fabrics such as tulle to elegant and timeless fabrics such as velvet and to fabrics that are comfortable to the touch such as fleece, knitted fabric and poplin.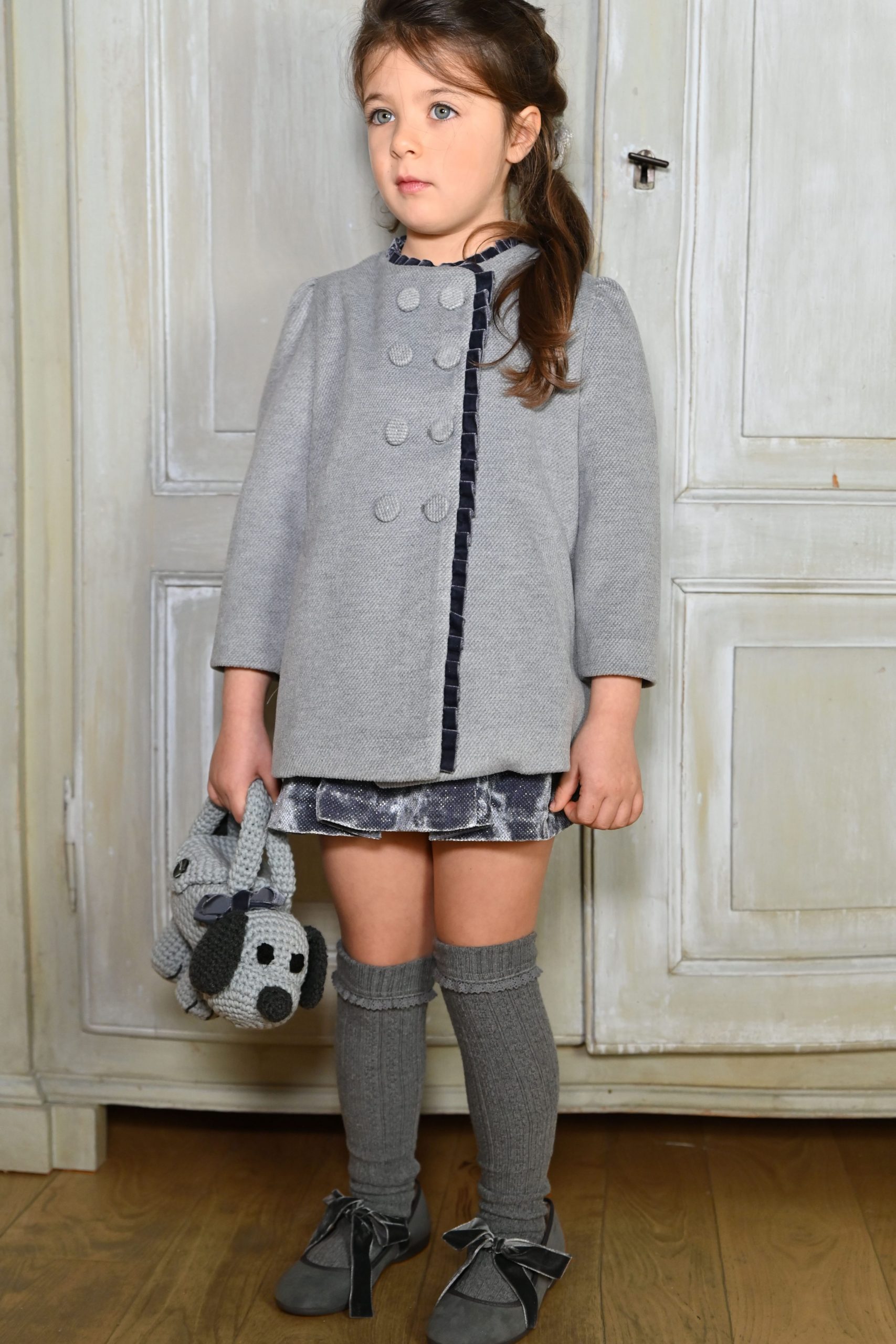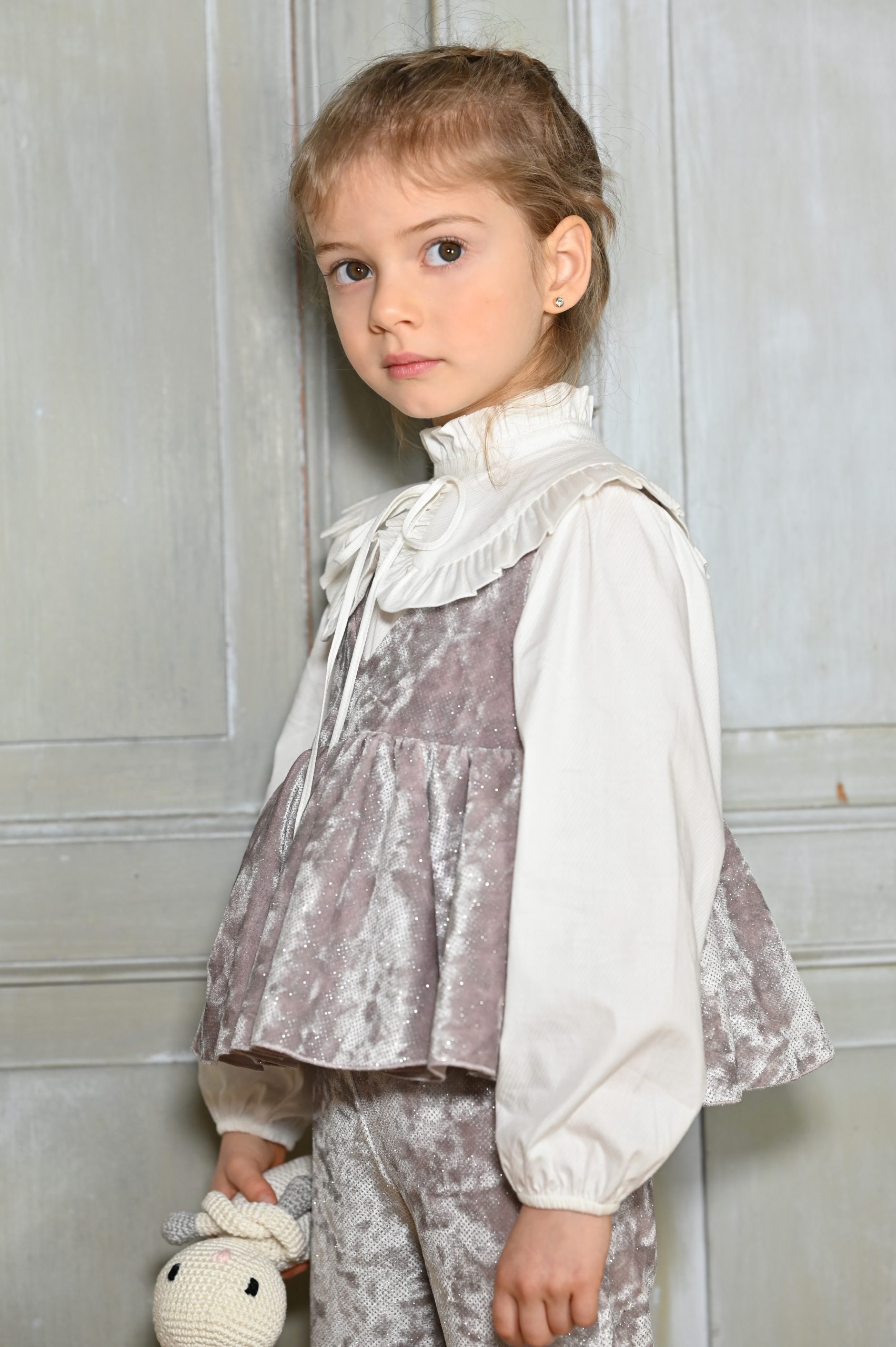 GLITTER VELVET VEST AND PANTS
SHIRT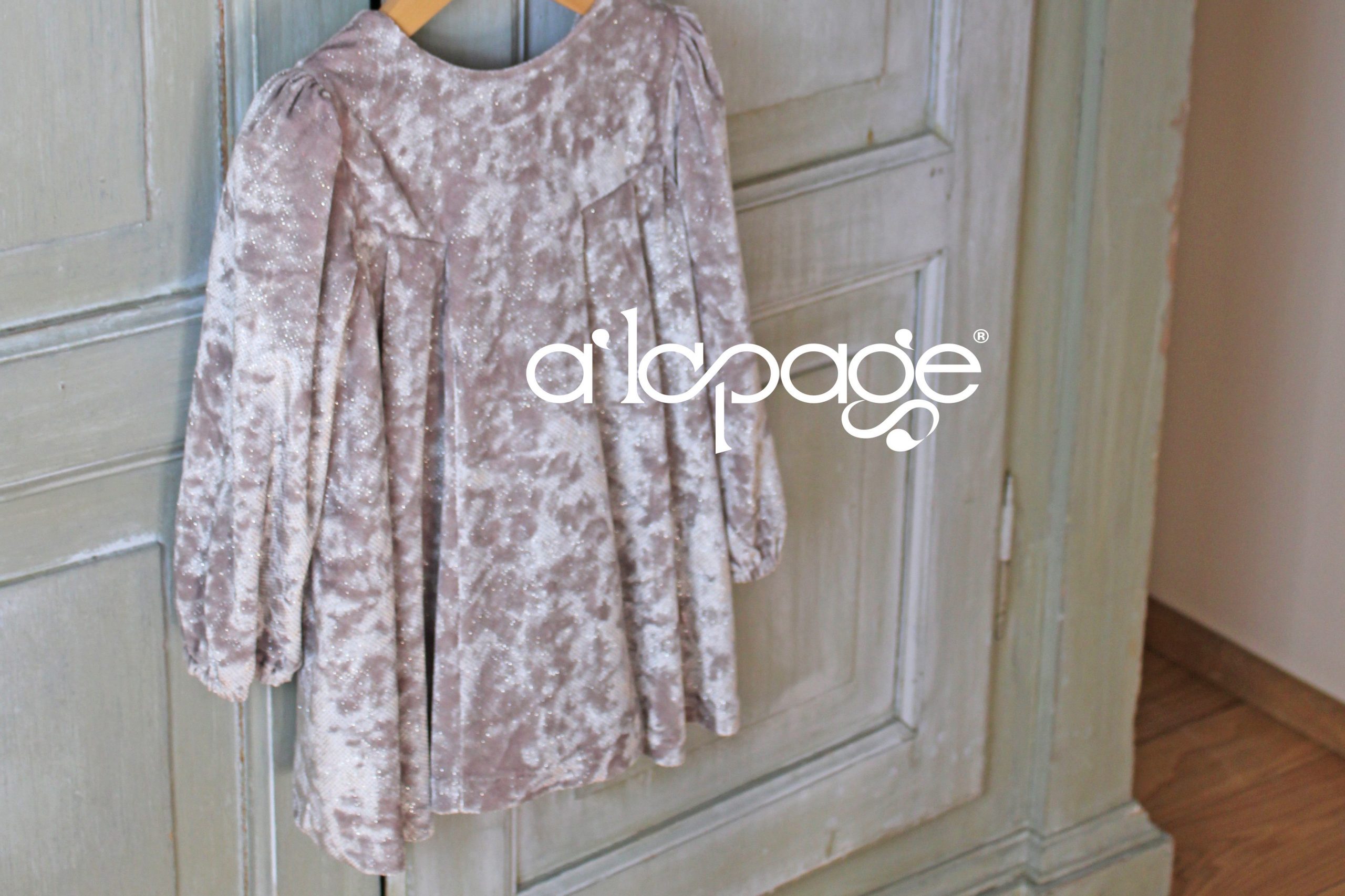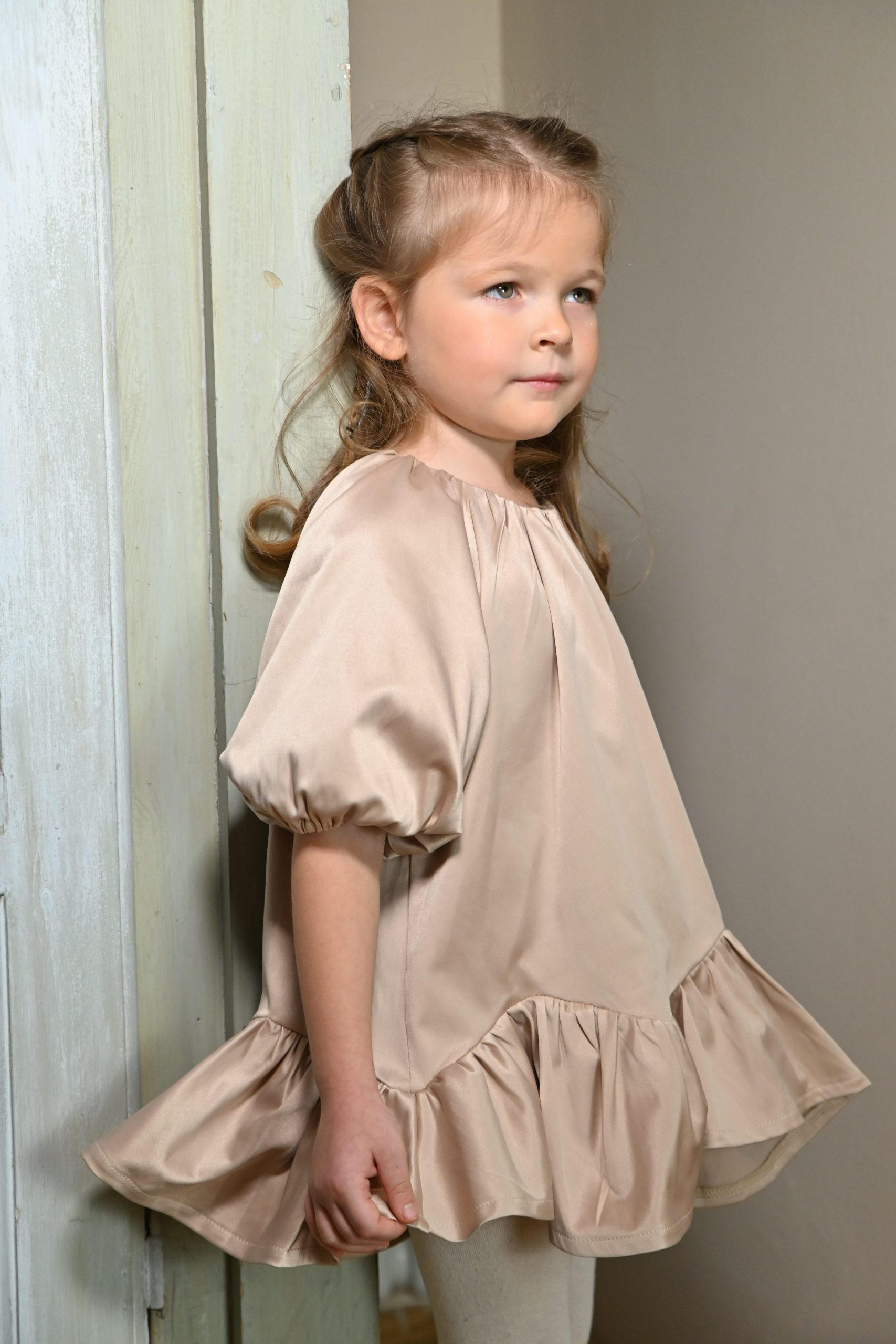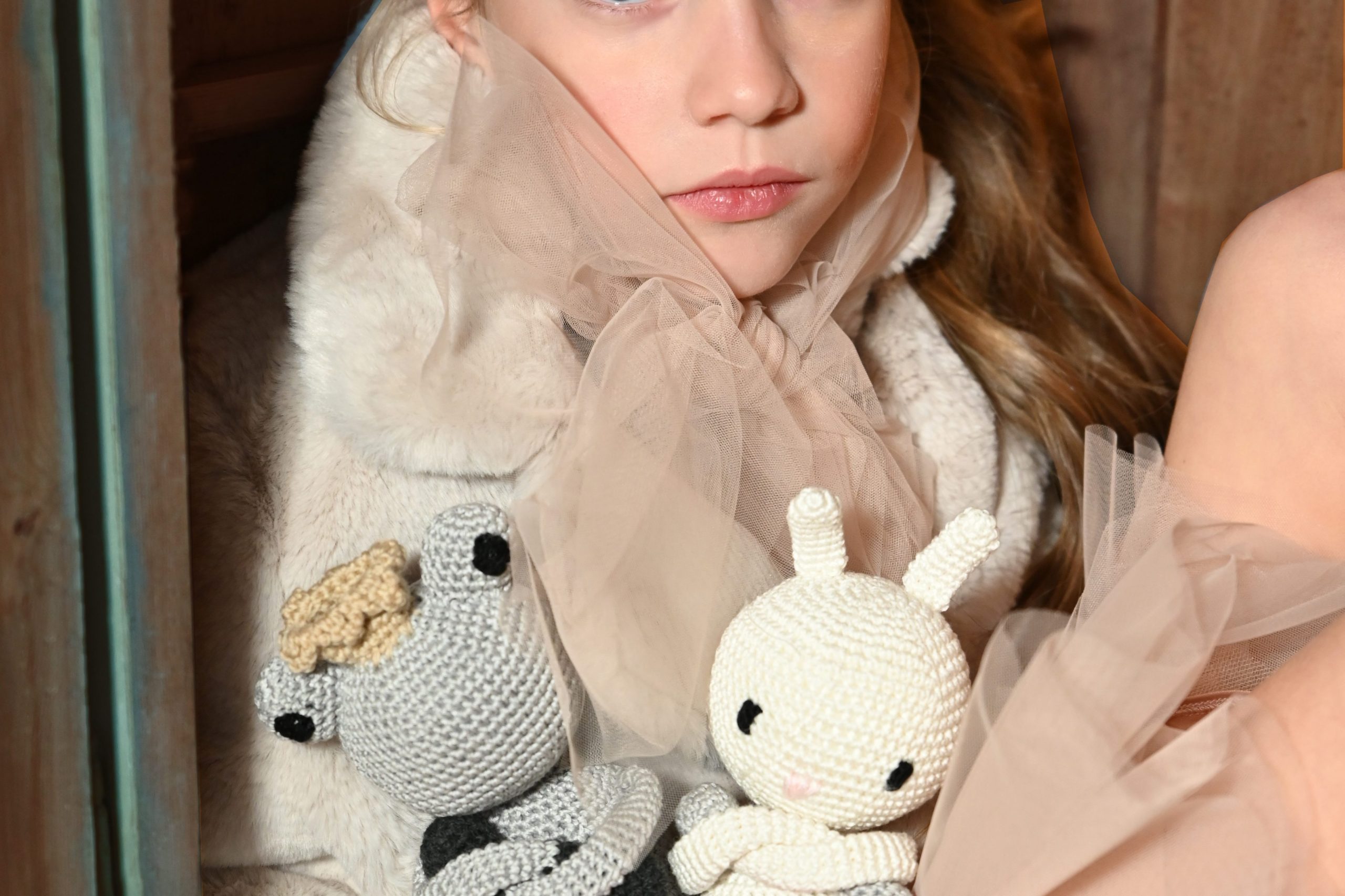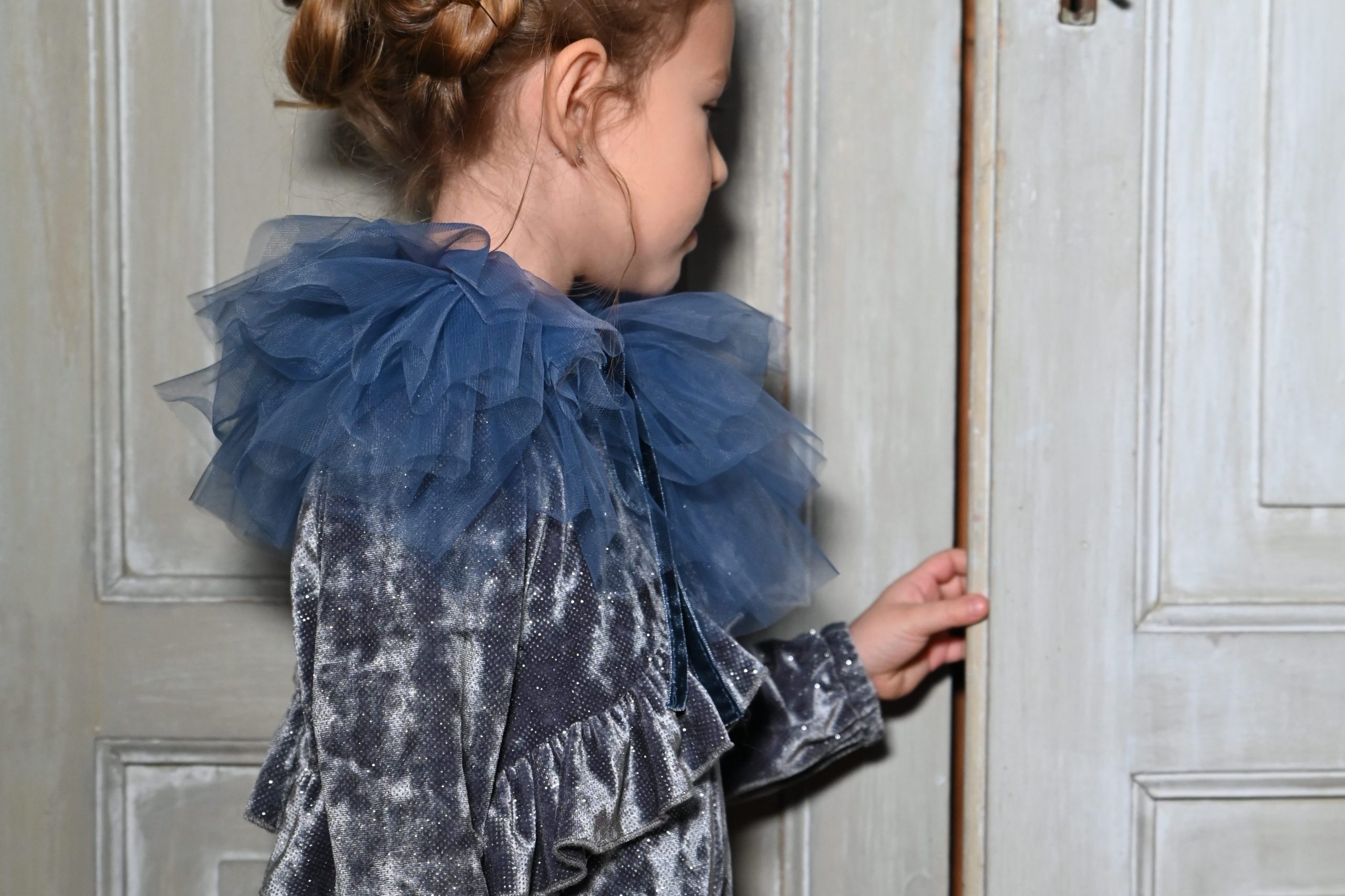 TULLE COLLAR, GLITTER VELVET SUIT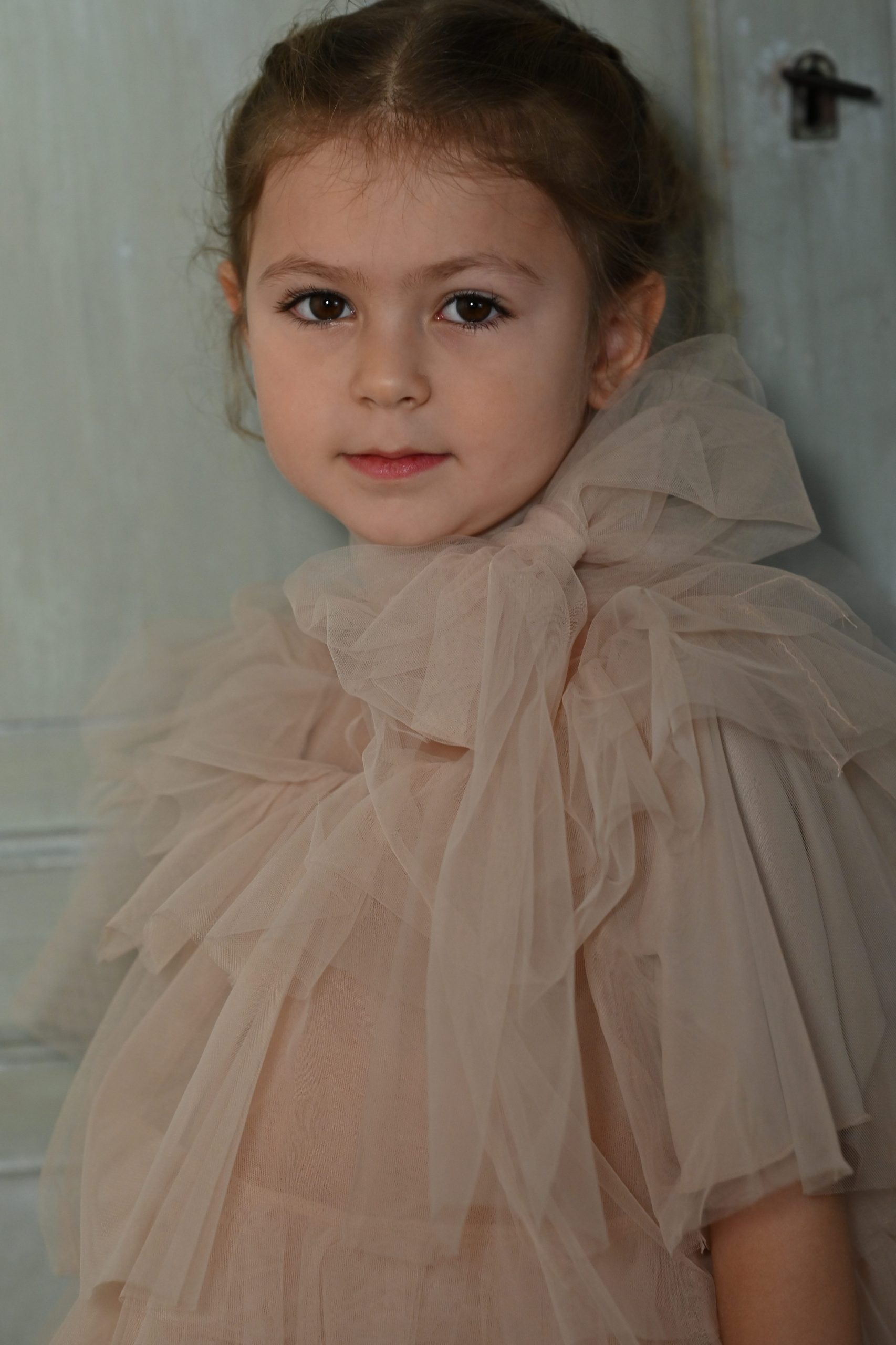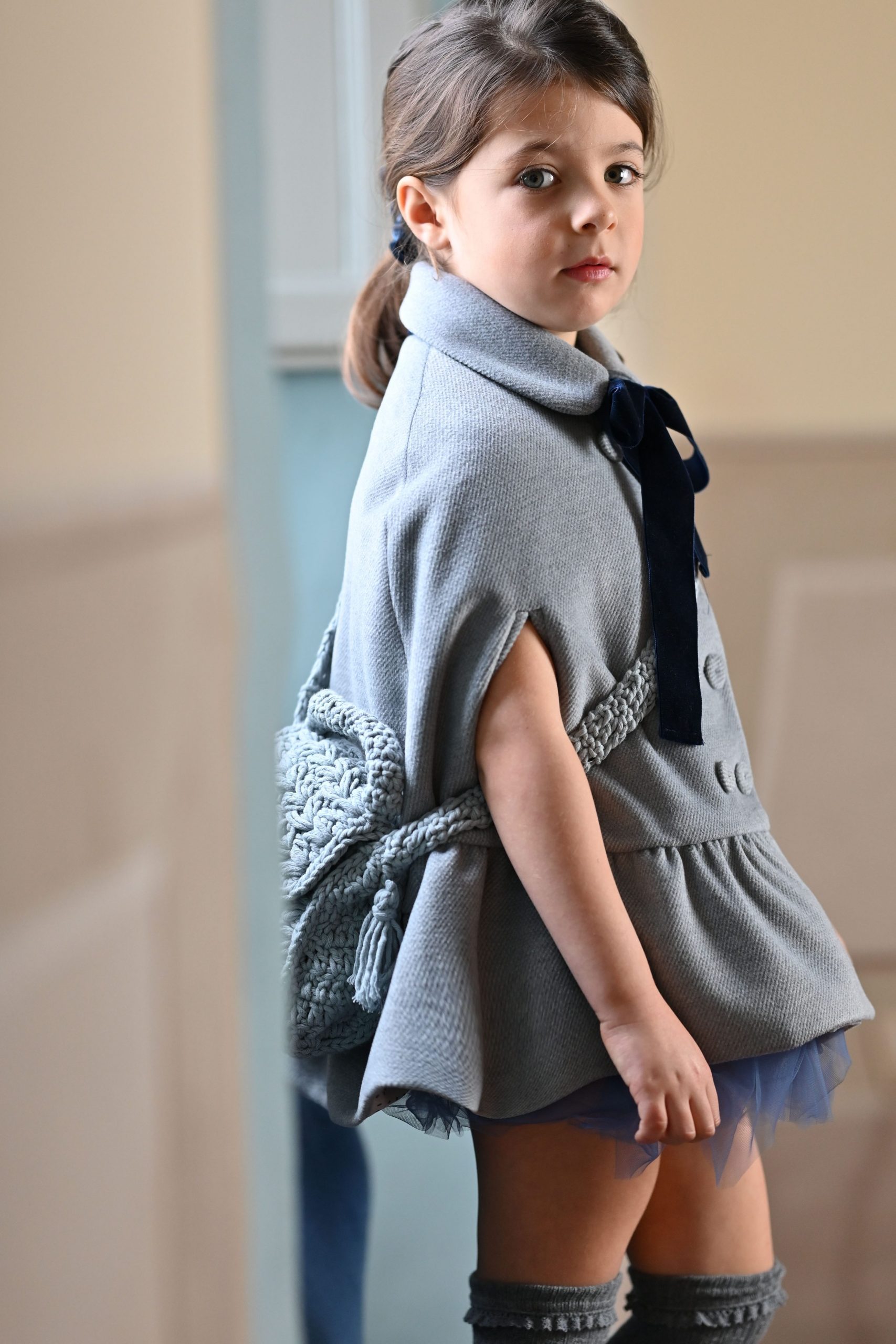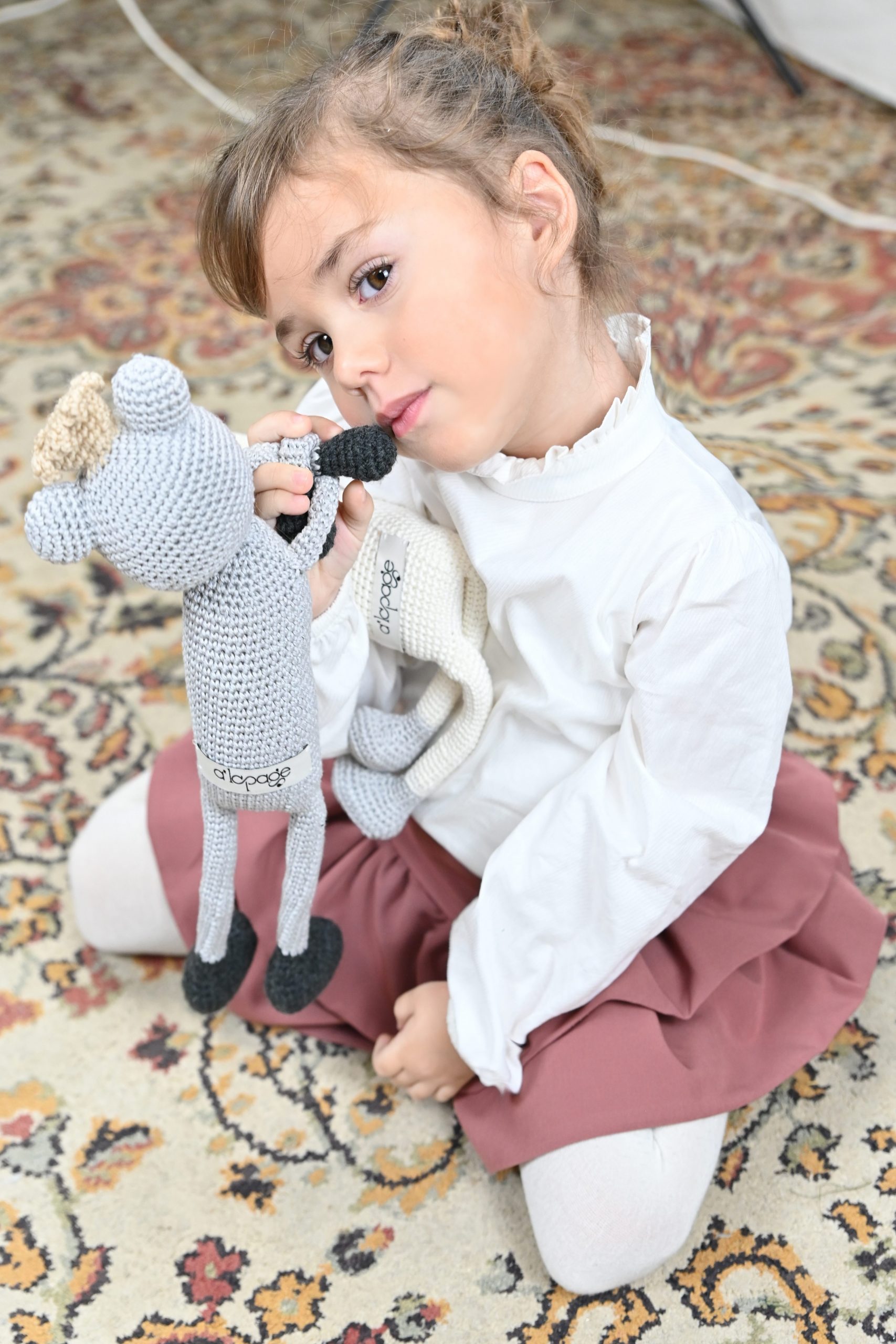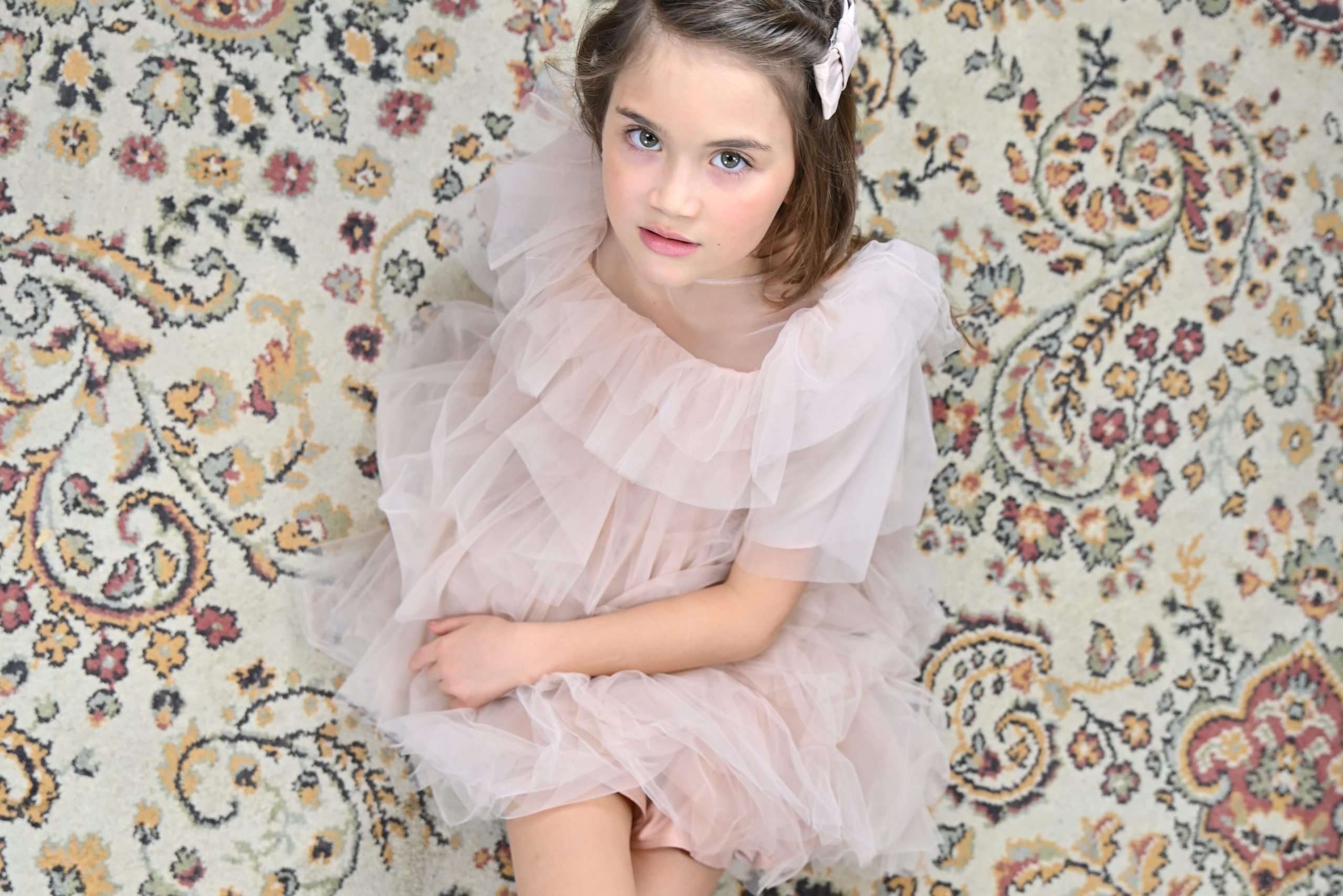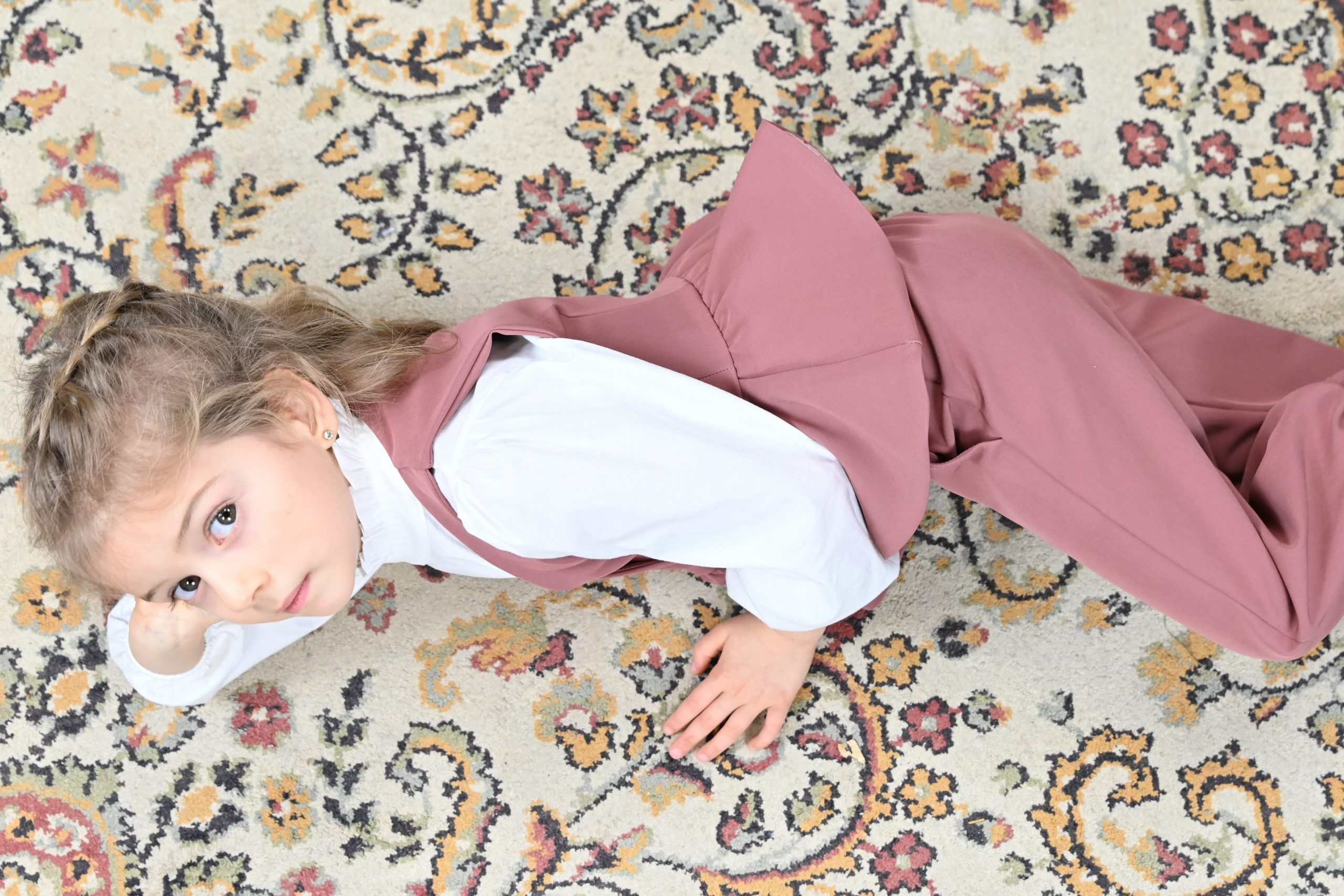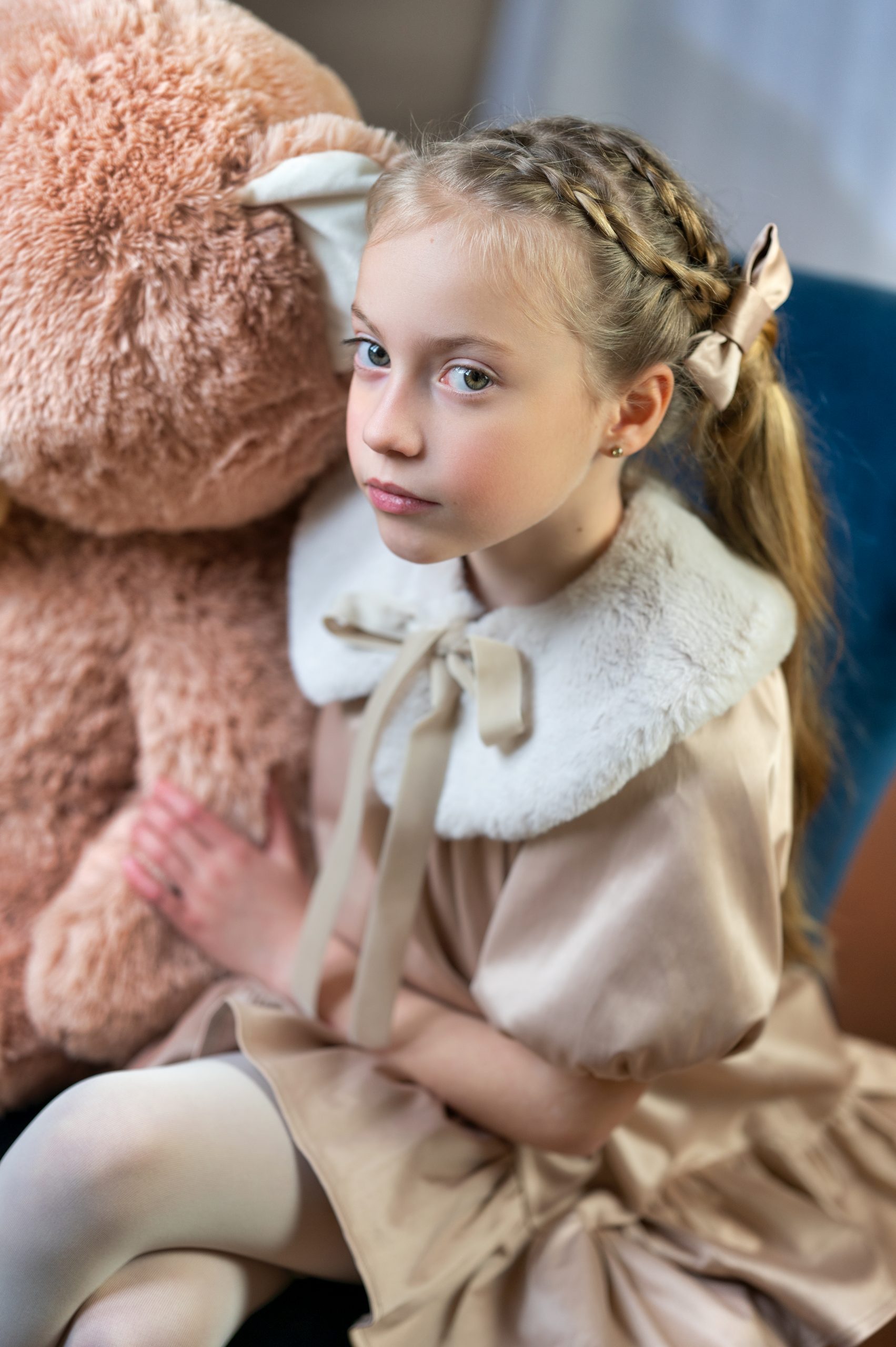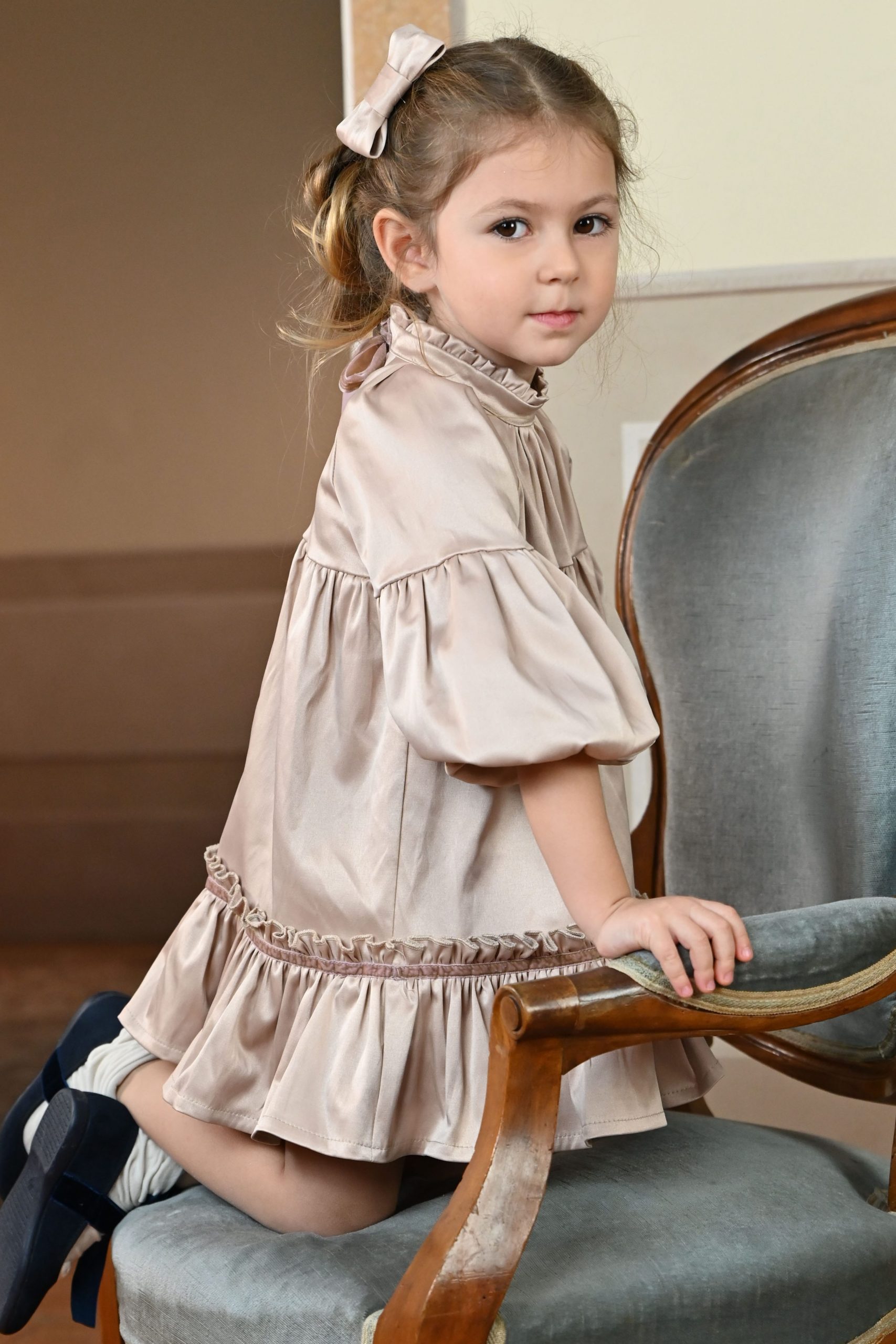 SATIN DRESS WITH BALLOON SLEEVES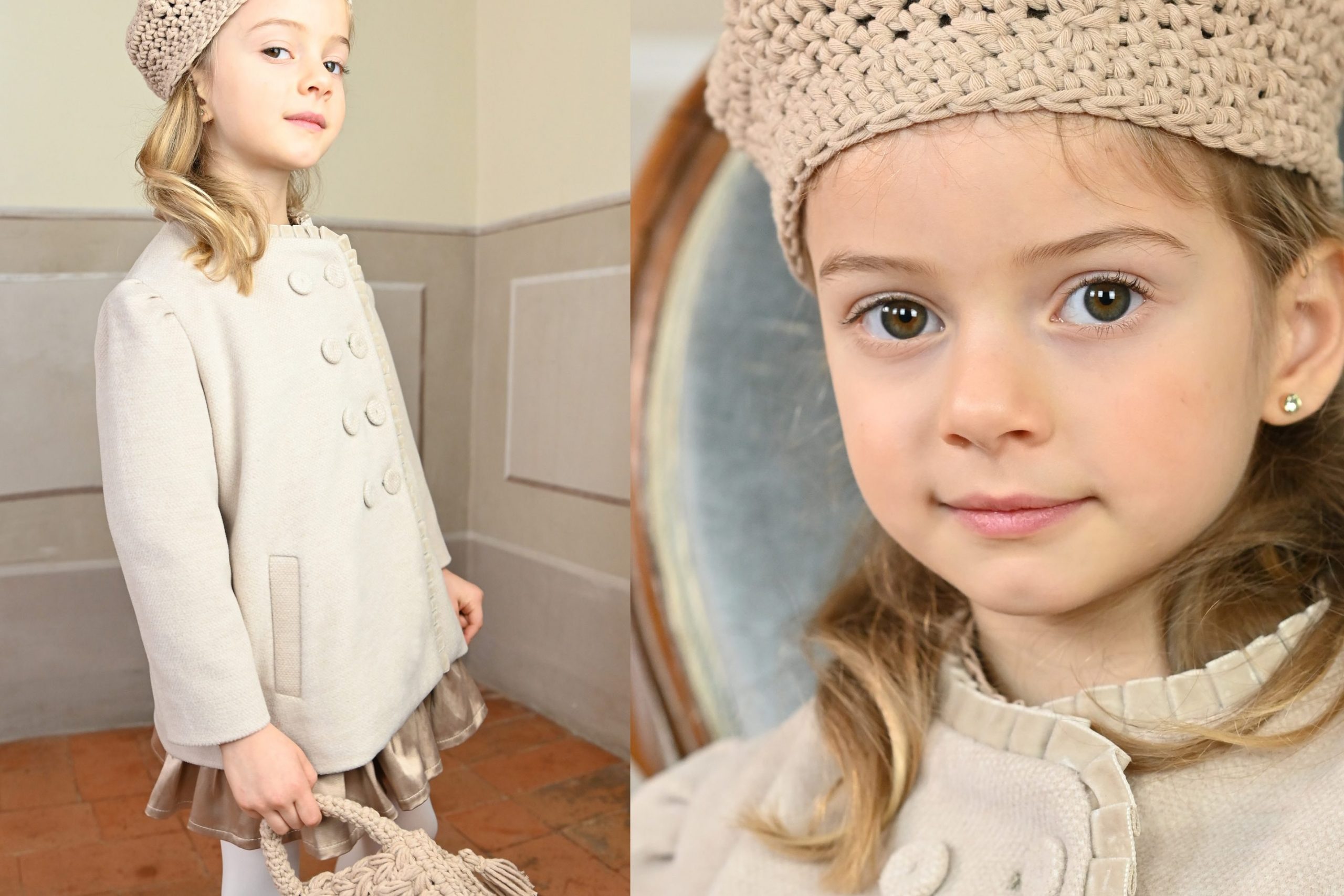 COAT, BERET, SHOULDER BAG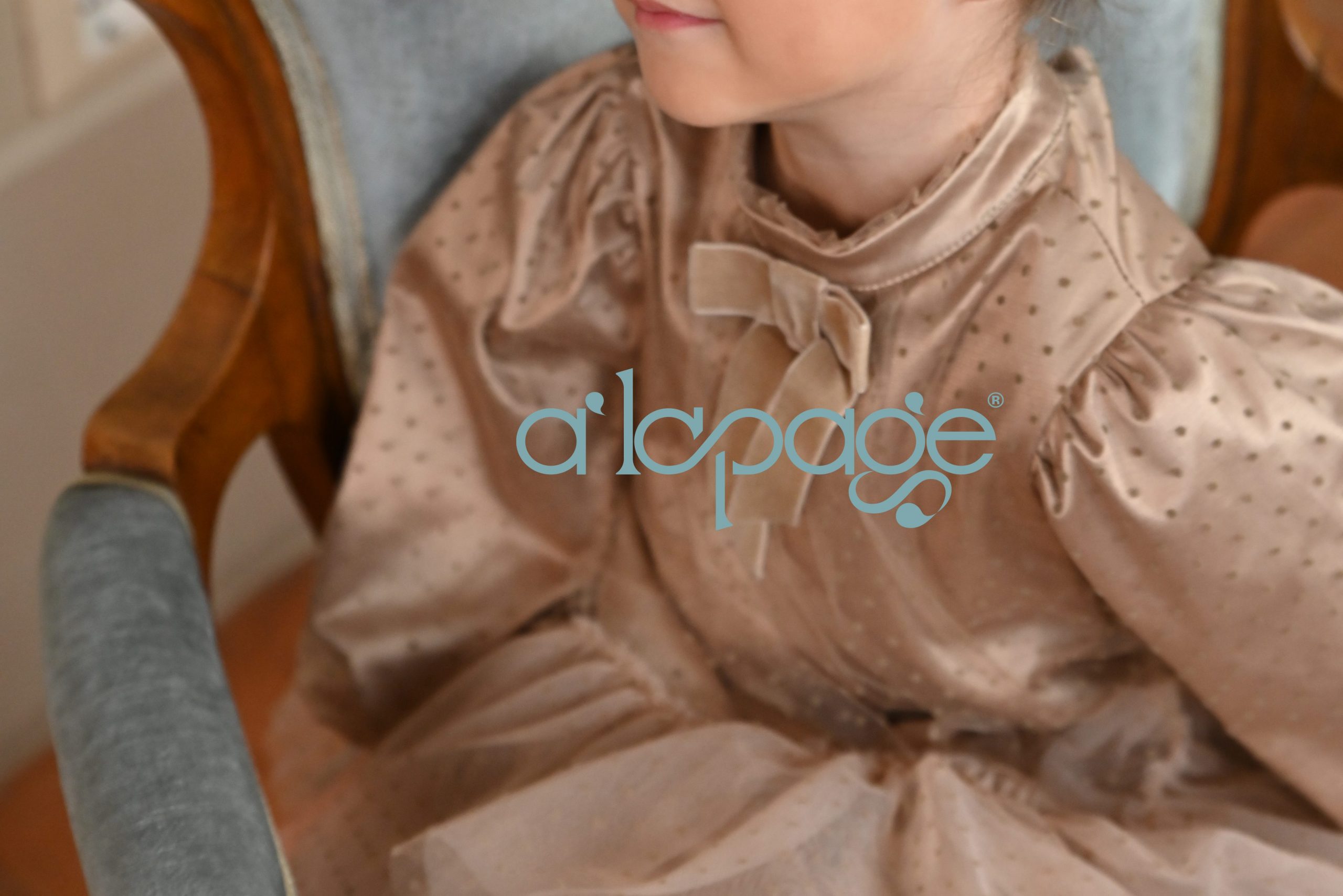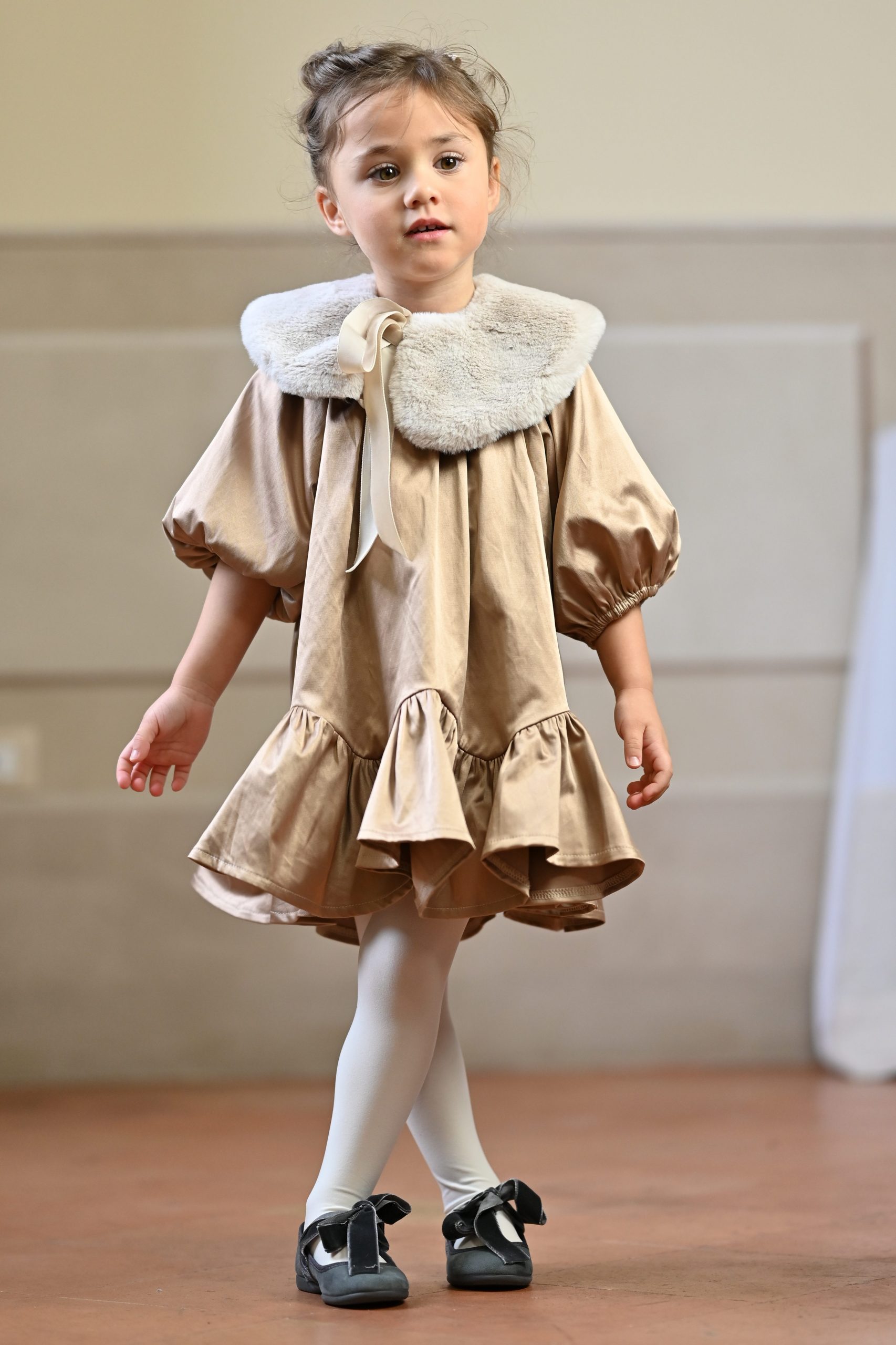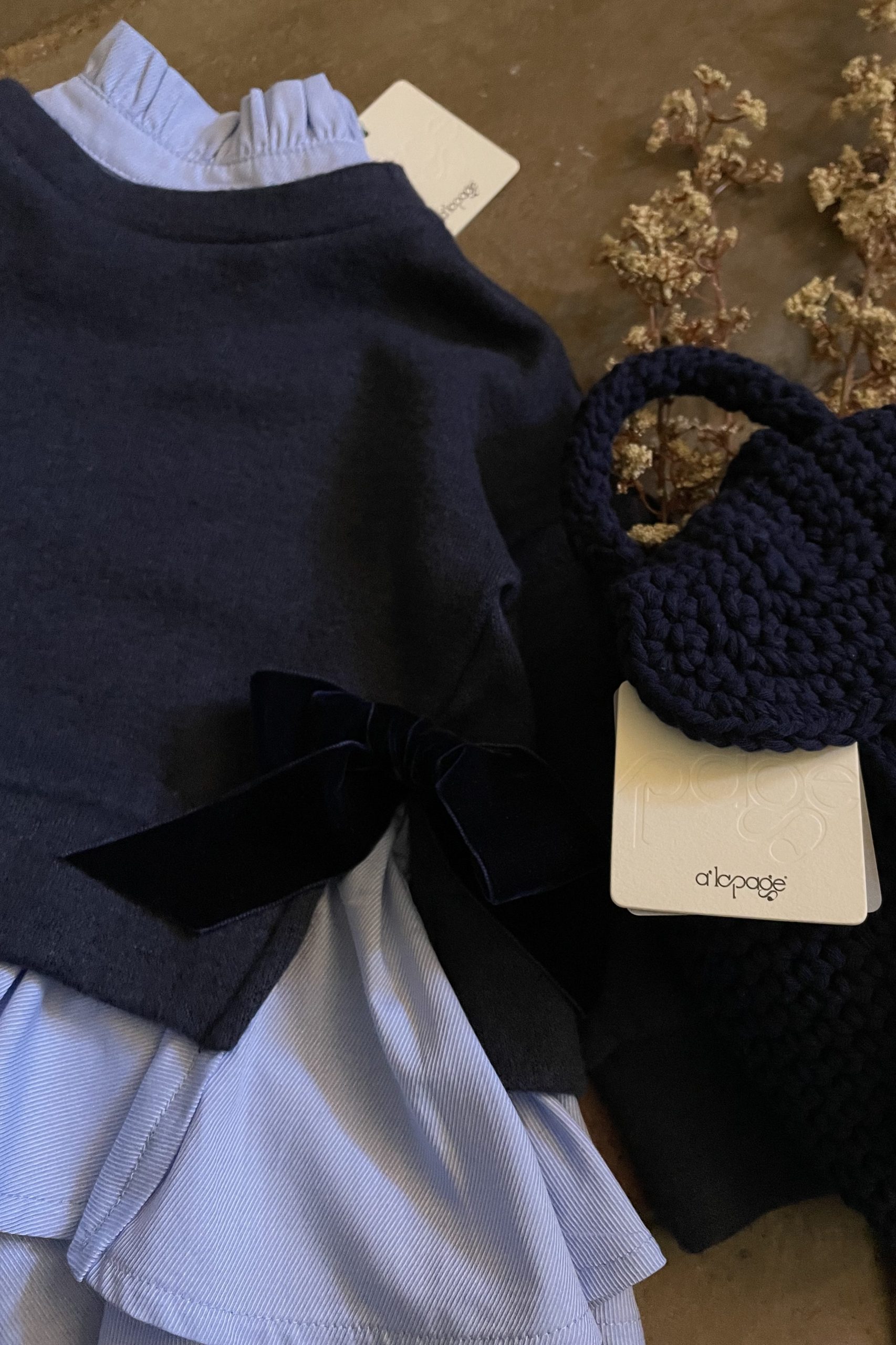 KNIT SWEATSHIRT , HANDMADE BACKPACK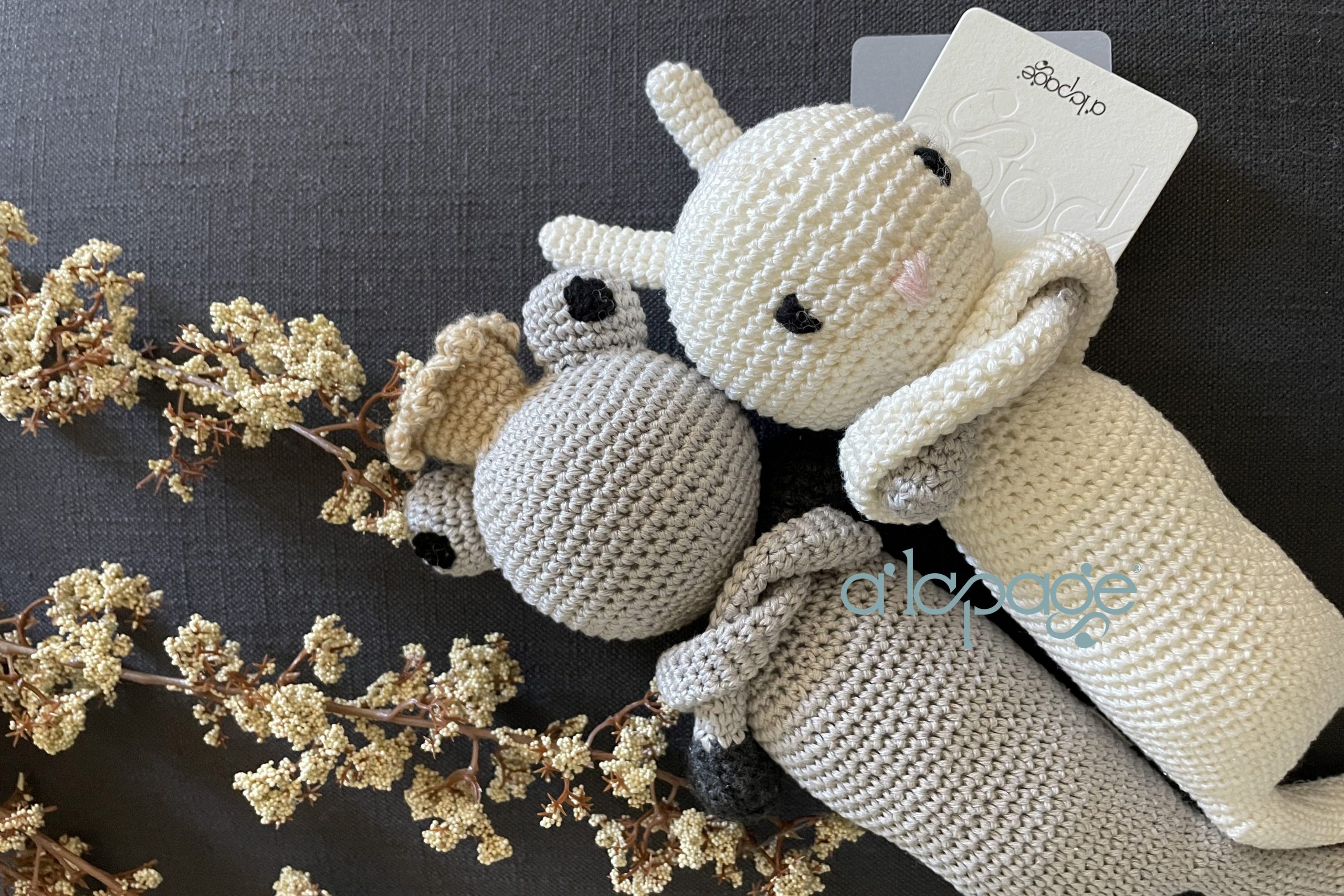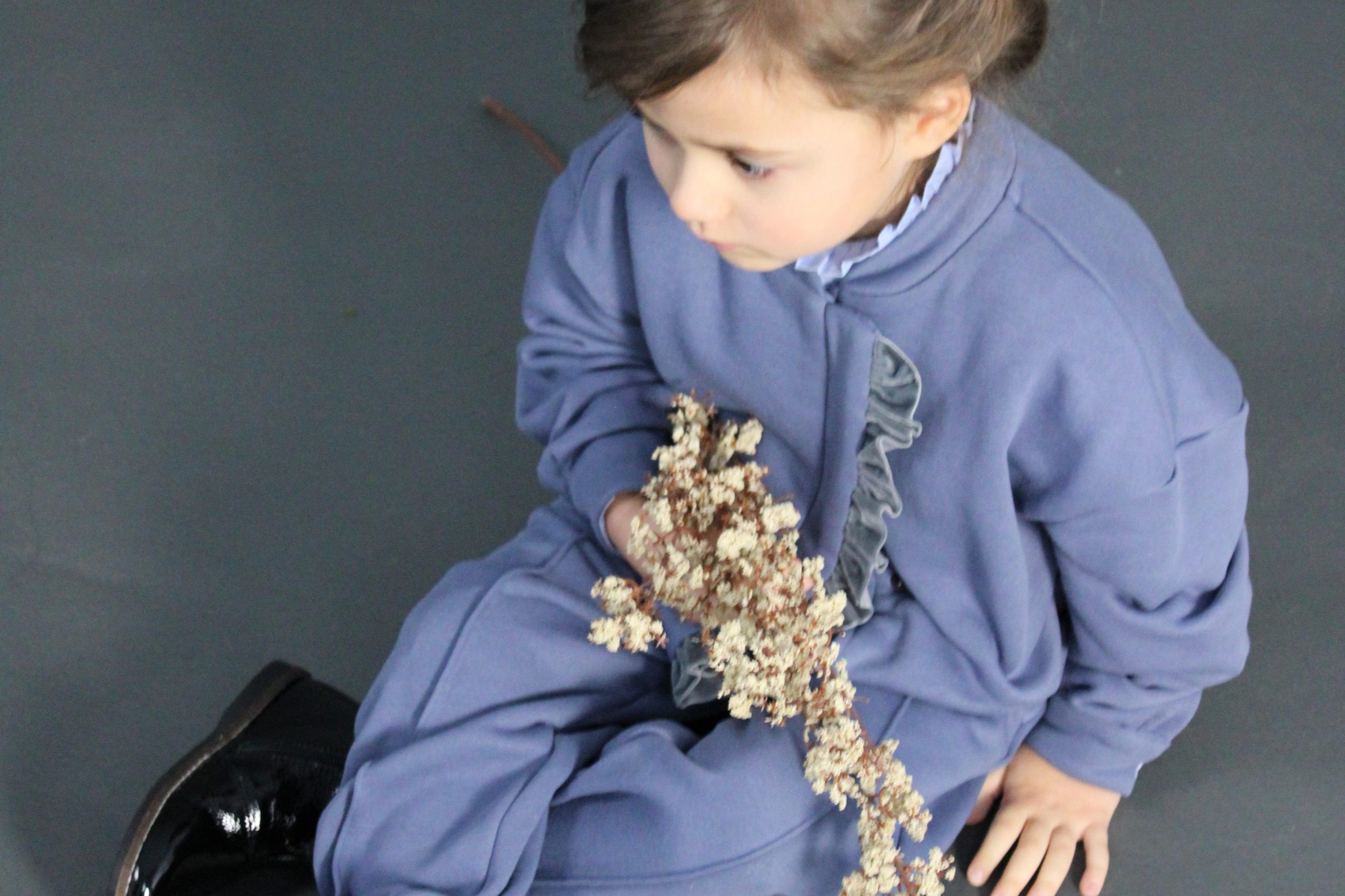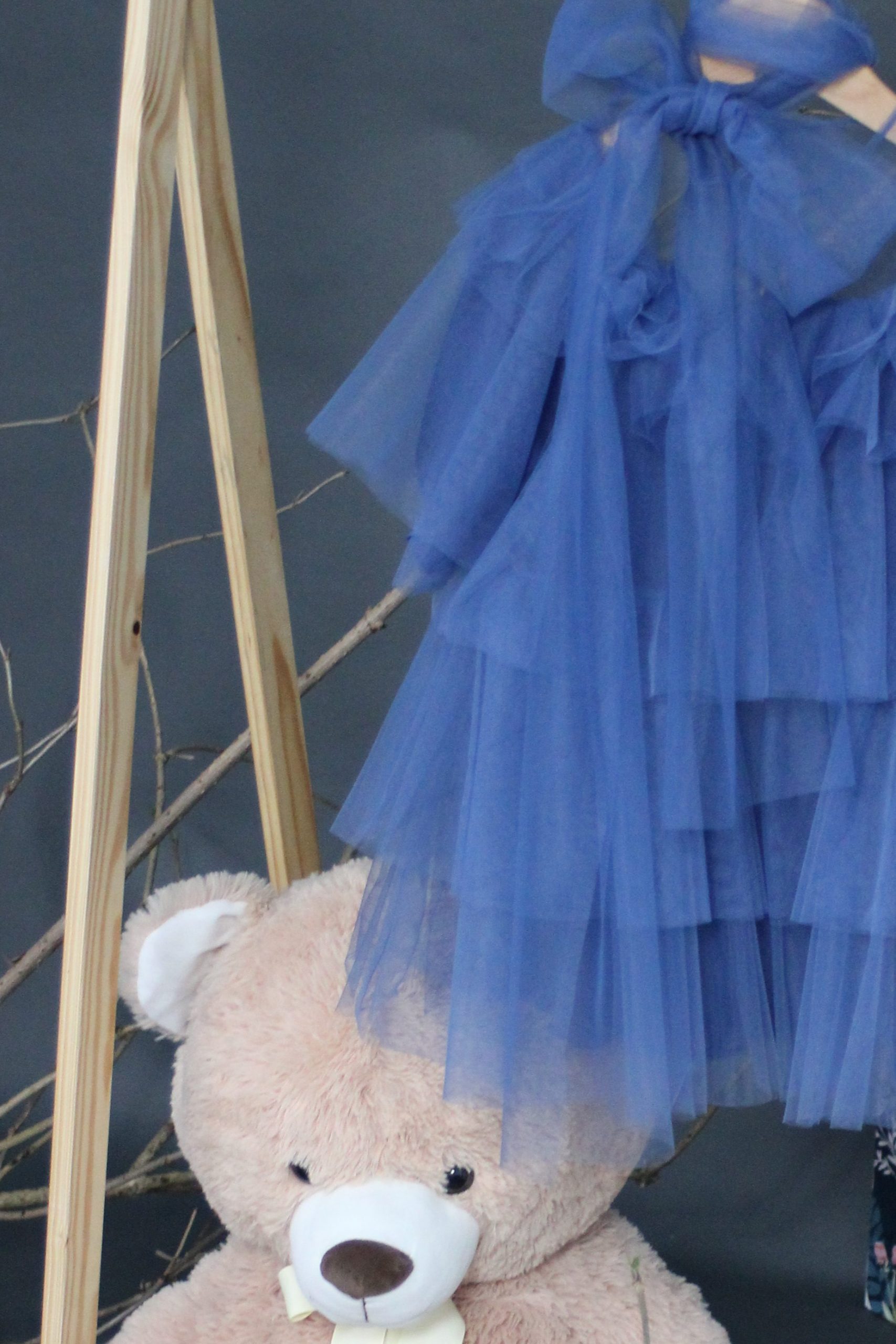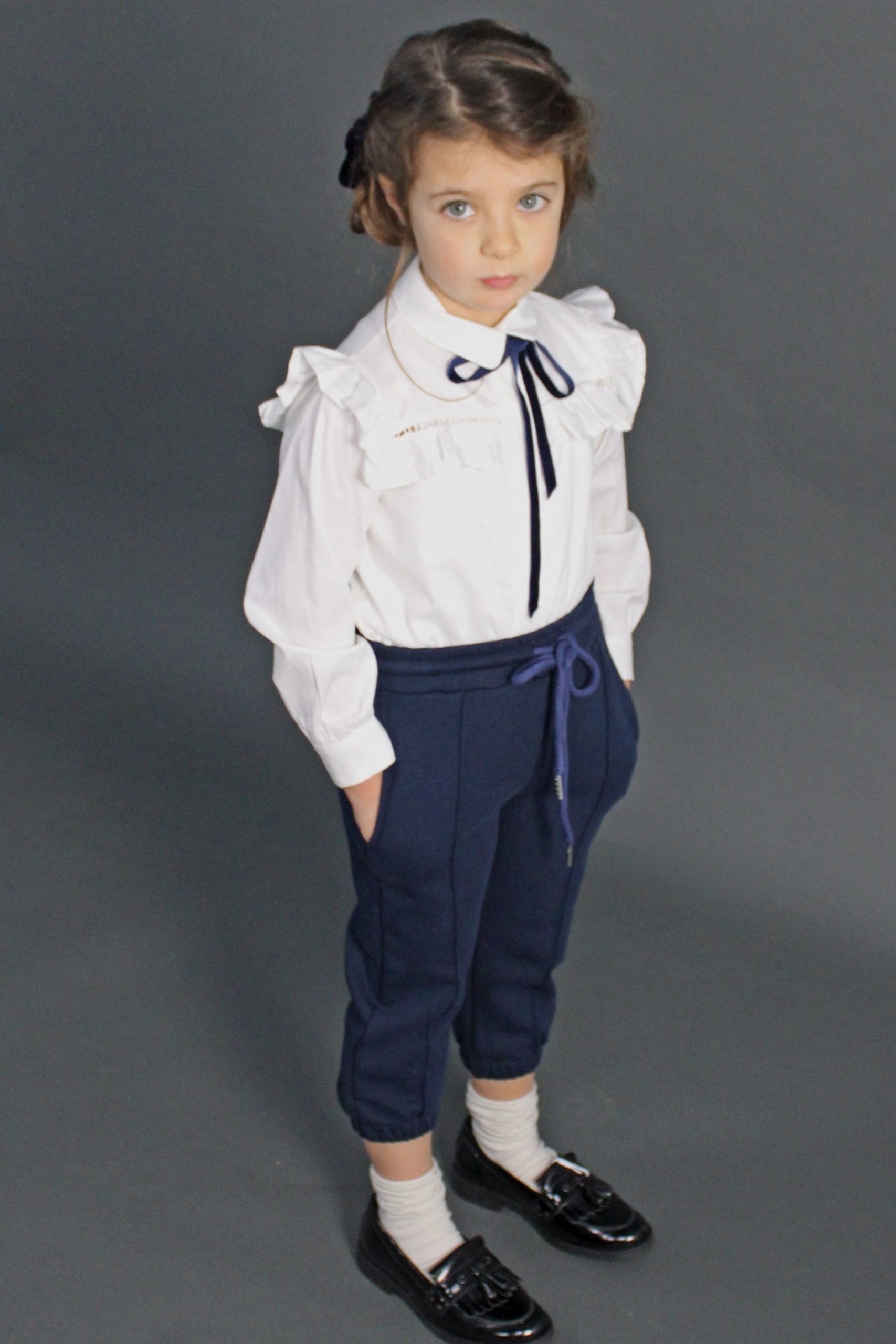 SHIRT WITH ROUCHES, FLEECE JOGGING