Our Story
21 February 2022
Categoria:
In 2020, forced lockdown and social distancing compelled anyone to relive their home spaces in comfort and this generated a sort of sentimental revenge that led adults to express new desires, including for example that of taking advantage of the few exits. and events to show off unique items that allow you to express your personality and style.
It is in this context that the à la page brand was born, with the aim of combining comfort (to which one is accustomed) to refinement (desire for revenge), living every moment with emotion and feeling.
Everything is enhanced by the complicity of Made in Italy and the attention to quality, exclusivity and sustainability.
The expression à la page is used in Italian to express being, keeping up to date, aware of all the latest news, in fashion.
However, the brand does not want to refer only to the simple meaning of "trendy", even if the expression embodies its essence, but also wants to re-read the keys to contemporaneity and the lifestyle of each of us. His taste wants to stay between the memories of the past and the modern visions of the future. The key to this contemporaneity lies in looking both at the past and at the present.
SARTORIAL IDENTITY. A la page clothing expresses refined elegance with a sartorial and at the same time modern identity.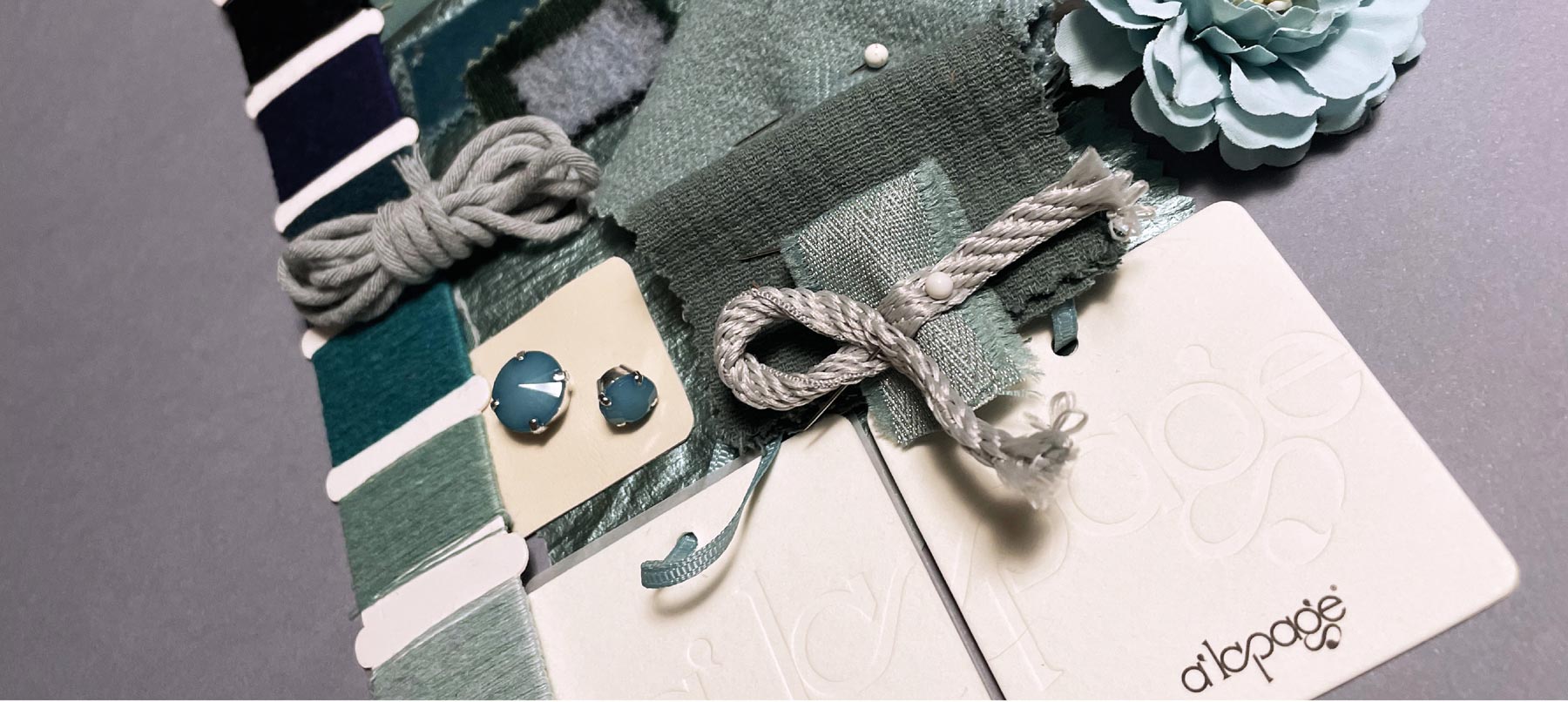 We chose the green color because à la page is evergreen, always current, because our creations are precious and refined like an emerald, green like hope, green as a sign of departure and rebirth.
À la page is ambitious, it is not just a brand, it wants to become a lifestyle to be handed down from generation to generation, like a precious childhood memory.
It happens to everyone to open the wardrobe and be assailed by the memories related to the clothes we find inside.
Here, we want to focus on the emotions that the leaders arouse, because they live and evoke places and moments lived; so why not give them a long and lasting life over time, making them with attention to fabrics and attention to detail?
This is also our way of seeing the recycling of garments as a form of eco-sustainability.
We want to offer a complete brand experience: we design essential and not discounted clothing items for all moments of the day, accompanied by unique accessories, handmade in Italy, which enrich the looks and make dressing a real emotional experience.
Parents must convey to their children the importance that every single dress can have regardless of its cost, but as capable of expressing their personality and style and at the same time bonding with it through emotions and feelings. We want to accompany the new generations with the desire to pass on the best of childhood.